Somebody Said That It Couldn't Be Done
Somebody (mostly my inner voices) said that it couldn't be done… WELL I'm doing it so shut up!
FOR THE BEST EFFECT.
READ POEM ALOUD. IMAGINE YOU'RE IN DEAD POET'S SOCIETY.
It Couldn't Be Done
by Edgar Albert Guest
Somebody said that it couldn't be done
But he with a chuckle replied
That "maybe it couldn't," but he would be one
Who wouldn't say so till he'd tried.
So he buckled right in with the trace of a grin
On his face. If he worried he hid it.
He started to sing as he tackled the thing
That couldn't be done, and he did it!
Somebody scoffed: "Oh, you'll never do that;
At least no one ever has done it;"
But he took off his coat and he took off his hat
And the first thing we knew he'd begun it.
With a lift of his chin and a bit of a grin,
Without any doubting or quiddit,
He started to sing as he tackled the thing
That couldn't be done, and he did it.
There are thousands to tell you it cannot be done,
There are thousands to prophesy failure,
There are thousands to point out to you one by one,
The dangers that wait to assail you.
But just buckle in with a bit of a grin,
Just take off your coat and go to it;
Just start in to sing as you tackle the thing
That "cannot be done," and you'll do it.
Why do I share this poem?
This poem is one of the only poems I remember from childhood, not that I memorized many poems. I think it was back in the fifth grade we had to memorize it for a class and for some odd reason it has stuck with me and come to mind over the last several months when I have thought about settling and moving on from dreams.
Recently, I have been thinking more about my next steps and career since being done with school. I guess that's probably a responsible thing to do as an adult. My parents and teachers would be proud I'm thinking about this topic. It is in one sense a blank slate, but also I realize my options fall into one of two major categories. There is the safe and potentially more successful career path and then, on the other hand, there is the unpaved but potentially more fulfilling career path. I realize this is slightly a false dichotomy, but bear with me. So which path do I choose? Do I choose the overly-quoted road less traveled? Do I choose corporate America and the glories of the cubicle life?
Friends and family have all chimed in here and there. And, honestly, I do not know fully where to go. However, I think it has become abundantly clear to me that I shouldn't shy away from a decision because somebody said that it couldn't be done or my inner thoughts say that it couldn't be done. I refuse to allow fear to dictate my decision-making process. I am coming to terms that life is filled with a lot of unknowns and gray areas and fear may sometimes be playing too big of a factor than I care to admit. I am not going to figure "it" out. Life. Career. Relationships. You fill in the blank.
So here's to my main point:
Thank you to all who believed and supported me in pursuing this thing that "couldn't be done," this thing that I am passionate about, sustainable agriculture, community development, food democracy and much more. I know what I am pursuing is much bigger than me and requires more than me to make real change. I have had a few moments over the last several years where I might have moved on from this passion or calling, however, because of key people, who have encouraged me and gotten excited with me about various opportunities, I am sticking with this passion.
(BELOW: A few images of those encouraging human-beings. This image collection is not exhaustive of the friends and family who have supported. Apologies if I missed anyone.)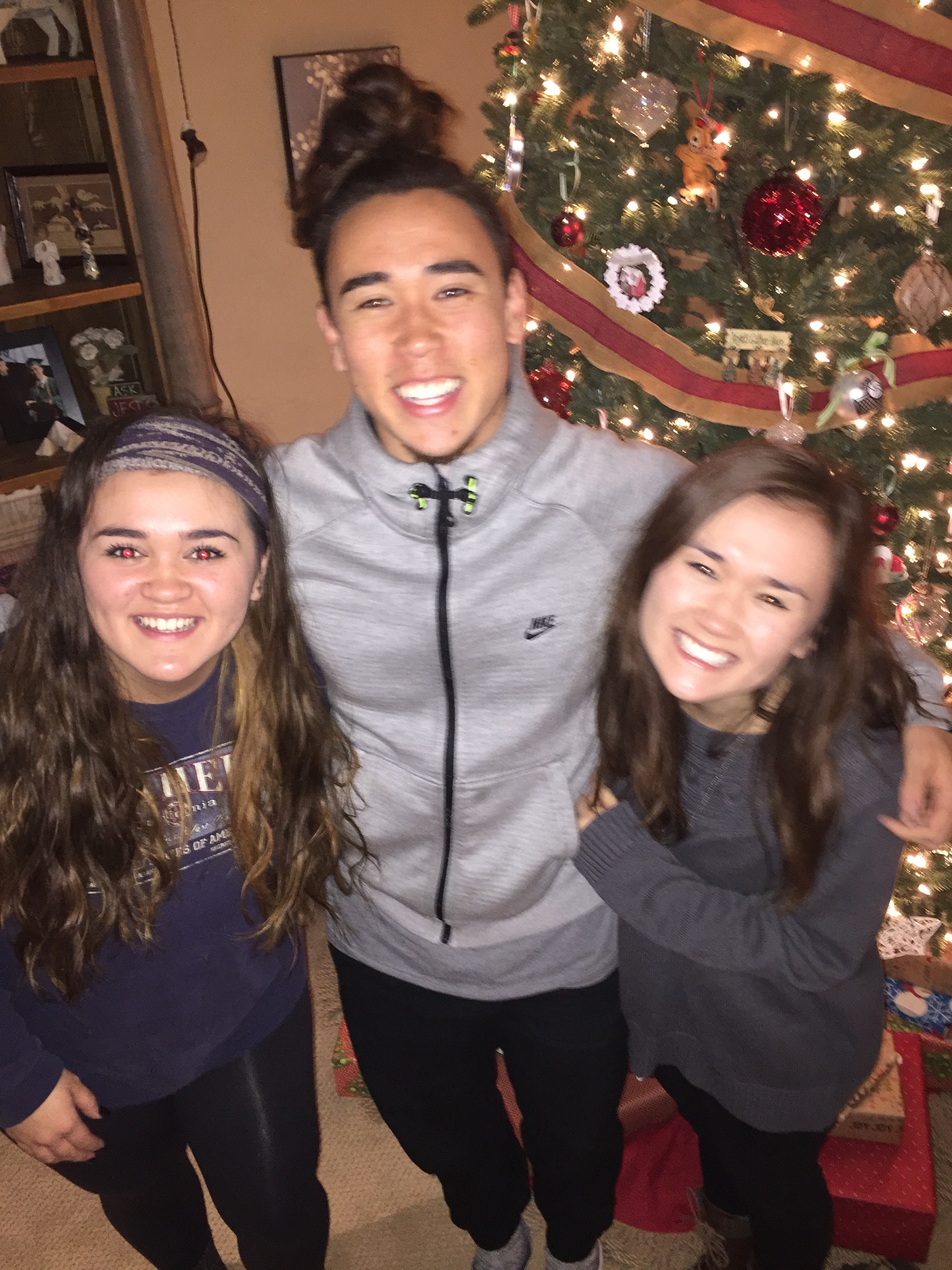 So what am I doing?
I am happy to announce that I am pursuing work in sustainable agriculture, community development, and food democracy. I work as a Melon Tour Guide at a rad sustainable farm in Irvine, CA called Tanaka Farms. I just took a role as the Marketing Director for a non-profit, called Harvest Craft, that seeks to equip, educate, and empower communities in developing countries through sustainable food production systems. In fact, I just committed to travel with Harvest Craft for a project build in Cambodia. So thank you again I wouldn't be doing this if it weren't for the community that has supported and believed in me.
Stay tuned. More details to come in future ponderings and social media blasts.